As always Top 5 Wednesday was created by Lainey at
gingerreadslainey
and is hosted by Sam at
thoughtsontomes
. All past topics and the rest of this months topics can be found on the Goodreads
group
page.
Okay, I know this is a day late, and I haven't posted in awhile, but I promise when this month is over I will make up for the lost time. Anyways, let's get into this weeks (belated) T5W!
Illuminae (Illuminae Files #1) by Amie Kaufman and Jay Kristoff
I absolutely love this book! I really want to reread it, both because it's so good and because I'm pumping myself up to read book 2.
The Book Thief by Markus Zusak
This is just such a beautiful book but it's been years since I read it and there's a lot I don't remember.
A Book of Spirits and Thieves (Spirits and Thieves #1) by Morgan Rhodes
Another book I really enjoyed, plus I want a little reminder what happens before I read book 2.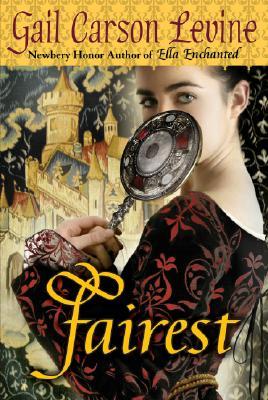 Fairest by Gail Carson Levine
I haven't read this book in over 6 years! That is so long, especially considering this was my favorite book in middle school. I officially think it's time for a reread.
The Two Towers (Lord of the Rings #2) by J.R.R. Tolkien
This is one of my ALL TIME favorite books, (And don't even get me started on how much I love the movies) My inner fangirl and Tolkien lover has been craving some of his work lately, I guess it's time to break out the old paperbacks.
Hey, so what are some books you'd like to reread? Let me know!