I wasn't tagged to do this tag, but I saw it over at
Book Coma
, and thought it would be fun. That, and I forgot to right a post for today...Oops..
What was the last book you marked as 'read'?
Beauty and the Beast.
This is actually the only book I've read so far this month...I am so behind. I do really enjoy this story, and can I just mention that I am soooo excited to see Emma Watson as Belle, she's gonna kill it.
What are you currently reading?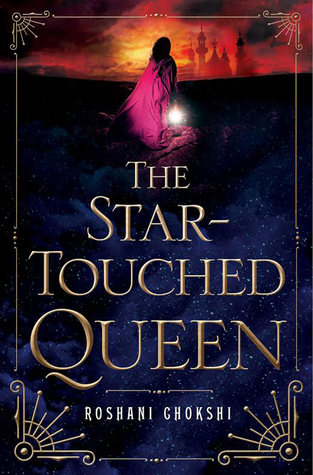 I've been reading
The Star-Touched Queen
by Roshani Chokshi
for over a month now. Don't get me wrong, the book is very interesting and I like it so far, but I just have not had any time to really get into the book. Hopefully, the ending will be as good as the rest of it.
What is the last book you marked as 'TBR'?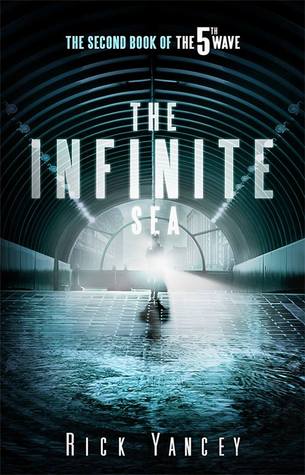 Not going to lie, I haven't even read
The 5th Wave
, but I got
The Infinite Seas
(The 5th Wave #2) by Rick Yancey
gifted to me by my mom ( lol because she read it and didn't want it anymore ) so...yeah, not it's on my TBR. Fun stuff.
What book do you plan to read next?
I have been so excited to pick up
Darkly Dreaming Dexter
(Dexter #1) by Jeff Lindsay
and I can not wait to jump into this story. I really enjoyed the first half of the TV series ( spoilers as to why I only watched the first half ) and I want to see how similar the books are to it.
Do you use the star rating system?
Yes, but I don't have a meaning for each star like some people, I just choose what I feel it deserves in the moment.
Are you doing a 2016 Reading Challenge?
Yes! Last year was the first year that I did this and it was such a great motivator for me. so far this year I'm actually 12 books ahead of schedule!
Do you have a wishlist?
Sort of, but it's mostly for me or for my family whenever the holidays roll around.
What book do you plan to buy next?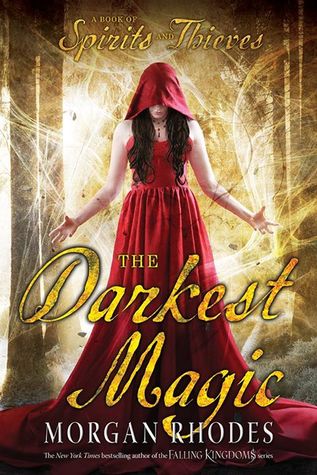 The Darkest Magic
(Spirits and Thieves #2) by Morgan Rhodes
comes out at the end of the month and I AM SO PUMPED. I just really want to see where Rhodes is taking this story.
Do you have any favorite quotes? Share a few.
These and basically anything Tolkien or Chbosky, both those authors have such a way with words. That and I love the LOTR series and The Perks of Being a Wallflower.
Who are your favorite authors?
Marissa Meyer, Pierce Brown, Maggie Stiefvater, Tolkien and Chbosky. Just to name a few.
Have you joined any groups?
Teen girls around the world
,
Top 5 Wednesday
, among a few other that I don't really keep up with.
Who do you tag?
EVERYBODY!