As I am sure most people feel the same way, but this tag feels like it was meant for me and my uber obsessive coffee addiction... Okay, that may be a bit of an exaggeration, but I really REALLY enjoy coffee. I don't know how else to word that without it sounding too weird.
* I found this tag on a fellow book bloggers blog and after back tracing it through more that half a dozen other blogs I was unable to find the original creator of this tag. *
So lets just get to the questions!
BLACK:
A SERIES THAT IS TOUGH TO GET INTO BUT HAS HARDCORE FANS.
A Song of Ice and Fire series by George R.R. Martin.
There are two main reasons why this series is so hard to get through; one, it is so freaking LONG, two, because so much is going on between all the POV's. But, it is really really good, it's one of those series that has amazing world and character building, making it a world you can really get into. I've only read the first three books but I have all intentions to read the 4th and 5th books in the next few months.
PEPPERMINT MOCHA:
A BOOK THAT GETS MORE POPULAR DURING WINTER OR FESTIVE TIME OF THE YEAR.
A Christmas Carol
by Charles Dickens
I swear, I feel like I hear people talk about this book come Christmas time every year, and every year I have all intentions on reading it but I just never get around to it. Top of my list for holiday reads though.
HOT CHOCOLATE:
A FAVORITE CHILDREN'S BOOK.
Harry Potter series by J.K. Rowling or
Alice's Adventures in Wonderland
by Lewis Carroll.
Because I feel like the Harry Potter series can technically fall under a lot of categories, I am going to go with
Alice's Adventures in Wonderland
because this is an ultimate classic, and all the movie remakes and book retellings are just killer.
DOUBLE SHOT OF ESPRESSO:
A BOOK THAT KEPT YOU ON THE EDGE OF YOUR SEAT FROM START TO FINISH.
Red Rising
by Pierce Brown
I don't even know where to begin with this awesomeness. I've already raved about this book so I won't say to much, however to say this book kept me on the edge of my seat is a bit of an understatement. It's a must read for anybody who like science fiction books.
STARBUCKS:
A BOOK YOU SEE EVERYWHERE.
Throne of Glass
by Sarah J. Maas
Holy guacamole, this book has been what feels like EVERYWHERE, especially since the newest book came out. And its not just this book, or even this series, I feel like everyone is talking about Sarah J. Maas in general.
THE HIPSTER COFFEE SHOP:
A BOOK BY AN INDIE AUTHOR (SHOUTOUT).
OOPS! I ACCIDENTALLY GOT DECAF:
A BOOK YOU WERE EXPECTING MORE FROM.
Miss Peregrines Home for Peculiar Children
by Ransom Riggs
I've talked about my disappointment with this book already in my
Top 5 Books I didn't Finish
but basically I just feel like this book could have gone further than it did. I did, however, enjoy
Hollow City
much more than the first book.
THE PERFECT BLEND:
A BOOK OR SERIES THAT WAS BOTH BITTER AND SWEET, BUT ULTIMATELY SATISFYING.
Splintered trilogy by A.G. Howard (
Ensnared
)
This series gave me both bitter and sweet feelings through out the entire thing. It's kind of creepy and one of the better takes on
Alice's Adventures in Wonderland
, in my opinion. But the craziest roller coaster ride is probably the third book,
Ensnared
, anyone who has read the series will understand why, because the end of the last book give you all the feels.
GREEN TEA:
A BOOK OR SERIES THAT IS QUIETLY BEAUTIFUL.
The Perks of Being a Wallflower
by Stephen Chbosky
I don't have much to say here. If you have read this book you understand why I chose it, if you haven't read the book than you need to jump on that band wagon ASAP. Your'e welcome.
CHAI TEA:
A BOOK OR SERIES THAT MAKES YOU DREAM OF FAR AWAY PLACES.
The Lord of the Rings trilogy or
The Hobbit
by J.R.R. Tolkien
To me, this is the ultimate adventure novels. I know that Middle Earth isn't real, but, even though it isn't the safest, part of me really wishes that it was. I mean, there's magic, intrigue, and a plethora of incredible interesting and bad ass characters. What more could you possibly want?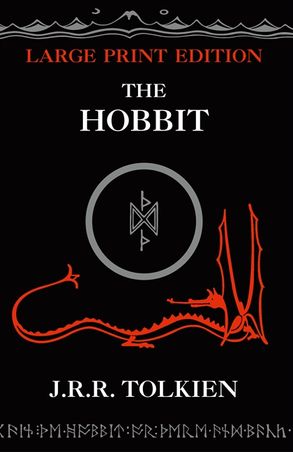 EARL GREY:
FAVORITE CLASSIC.
Pride and Prejudice
by Jane Austen or
Hamlet
by William Shakespeare
The idea of
Pride and Prejudice
is definitely my favorite. But in regards to both execution and readability, I actually enjoy
Hamlet
more. I hope that makes sense...