September was one hell of a month so lets just get started.
Bookish Wrap-Up
Yes, I realize that these are mostly all graphic novels and manga, but I went through a phase this month where that was all I wanted to read.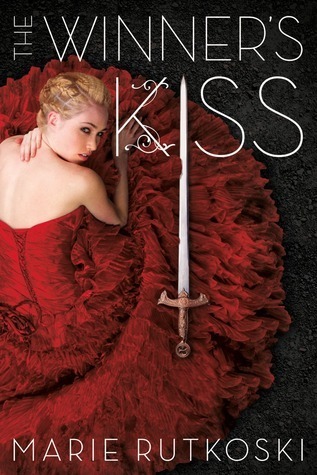 The Hazards of Skinny Dipping (Hazards #1) by Alyssa Rose Ivy (3/5)
Not Cinderella's Type by Jenni James (2.5/5)
When in Rome...Find Yourself (When in Rome) by Lena Mae Hill (3.5/5)
The Winner's Kiss (The Winner's Trilogy #3) by Marie Rutkoski (4.5/5)!!!!!


Macbeth by Martin Powell, Ferran Daniel and William Shakespeare (3/5)
PANDORA: End of Days by Peter J. Ang, Michael Macdonough, and Jin Song Kim (3.5/5)
You're Mine Vol. 1 (You're Mine #1) by Ryoku

(3/5)

You're Mine Vol. 2 (You're Mine #2) by Ryoku (3.5/5)


You're Mine Vol. 3 (You're Mine #3) by Ryoku

(3.5/5)

You're Mine Vol. 4 (You're Mine #4) by Ryoku

(3.5/5)

You're Mine Vol. 5 (You're Mine #5) by Ryoku

(3.5/5)

You're Mine Vol. 6 (You're Mine #6) by Ryoku

(3/5)




You're Mine Vol. 7 (You're Mine #7) by Ryoku (3/5)
Towa!, Vol. 1 (Towa! #1) by Ryoku and Shino Otani (3/5)
Towa!, Vol. 2 (Towa! #2) by Ryoku and Shino Otani (3/5)
Towa!, Vol. 3 (Towa! #3) by Ryoku and Shino Otani (3/5)
Others
A lot happened this month...sort of?
Lets start off with the seemingly endless line of birthdays that happened in September. Okay, there were only four birthdays, but the equated to 3 dinner parties (one of which was to J. Alexanders, which was my fist time there and it was soooooo good), 2 birthday parties, one luncheon, and a girls night out...yeah ,y friends do not mess around when it comes to their birthdays. its kind of crazy. (Birthdays included a 21st birthday, 20th birthday, sweet 16, and a 3rd birthday...so yeah, hectic)
Huge note on my part, I re-watched Avatar: The Last Airbender this month for the first time since it originally aired and it was as good as ever...still gave me all the feels *tears*



I fogot how much I loved this crew #squadgoals

This show brings back so many memories, comment below if you've see it!

This month I also saw War Dogs in theaters, which of course I enjoyed because Miles Teller is a gift in everything hes in, and I watched Suicide Squad in theaters which was pretty much exactly what I expected, though, I must say that it wasn't as darkly twisted as I wanted it to be...I was kind of disapointed. Though, Quinn and the Joker's werid a** relationship was too cute sometimes, ugh, if they weren't mildy (okay maybe a little more than mildly) crazy than they might actually be goals.

Also, I more recently watched

Iliza Shlesinger: Confirmed Kills

on Netflix and of course she killed it. Fun fact, she's my favorite comedian, I saw her

War Paint

skit a while back and it was absolutely hilarious, I still quote it with my family.

Some of the songs I've been obsessing over this month include;


I hope y'all had a great September and that October will be great as well. *raises glass* Heres to all the spectacular things this month has to offer *drinks blood* - I mean what...that was totally just grape juice...