I have gotten, what feels like, so far behind on my series reading! There is so much I am just dying to dive into and so little time to do it! So here is a list of the top 5 series I want to start and finish this year. I am not going to lie, it feels so weird doing this considering I used to never read anymore than the first book in a series...weirddd (PS. There may be so a few to many exaggerations, but its hard to dampen my excitement.)
Series I want to start
1. Harry Potter series by J.K. Rowling
I mean lets be real, its a tragedy that I haven't read this series yet.
(Once this post is up I will have read the first two books though)
2. Throne Glass series by Sarah J. Maas
Everyone raves on and on about how good this series is and I just cannot wait to dive on into it! I already have the first book and it's killing me to just see it sit there on my bookshelf.
3. Legends Saga by Stacey Rourke
When I read the first book in this series, Crane, at the beginning of
the year I absolutely loved it and I just can't wait until I to read
the rest of it, sadly I believe the other two books are only in
ebook form...so...may be awhile.
4. Immortal Instruments series by Cassandra Clare
I am going to be honest, in 2015 I tried twice to read the City of Bones and so
far I just haven't been able to get into it. Crossing my fingers that this
is the year I actually finish it.
5. Mistborn series by Brandon Sanderson
The Mistborn series is one of those series that I know very little about but
am so anticipating the read! I've been trying to avoid spoilers about this series like the plague.
Series I want to finish
1. Lunar Chronicles by Marissa Meyer
As I have mentioned before, this is one of my favorite series.
I have a whole
post
about it so I wont say much here but can't
believe how much has happened in this series. (By the time this is posted I will have actually finished the series)


2. A Song of Ice and Fire series by George R. R. Martin
Craziest bunch of books I have ever read! I haven't even read books
4 and 5 yet but if they are anything like the first 3 than I know I will
be far from disappointed. Oh, I can we just talk about the fact that
Martin needs to finish the 6th book already. Like, damn.
3. The Chronicles of Narnia by C.S. Lewis
For such a short series I can't believe how long it is taking me to
get through this. I've wanted to read the series for so long it almost
bothers me that it is taking so long. *sigh*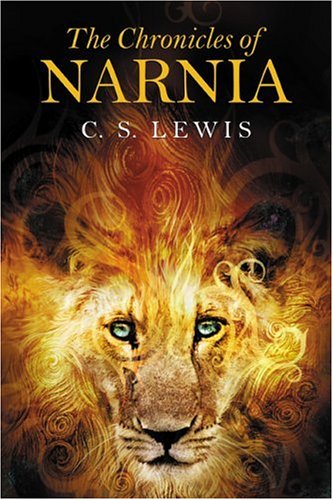 4. The Winner's Trilogy by Marie Rutkoski
I read the Winner's Curse last summer and thought it was such
a good read. So far I feel like this series is going to have a lot of
both fighting and romance and I'm definitely looking forward to
both of those!
5. Red Rising Trilogy by Pierce Brown
HOLY SH*T. Red Rising had me on the edge of my seat, hanging on
to every word and nothing I can say will compare to how great of a read it
actually is. The anticipation I have to get a hold of the other two books