As Always Top 5 Wednesday was created by Lainey at
gingerreadslainey
and hosted by Sam at
thoughtsontomes
All past topics and the rest of March topics can be found on the Goodreads
group
page.
This ended up being a lot harder to do than I thought, it's true what they say, it's much easier to judge other people than it is to judge yourself. Regardless, I think I did an okay job at it. Maybe?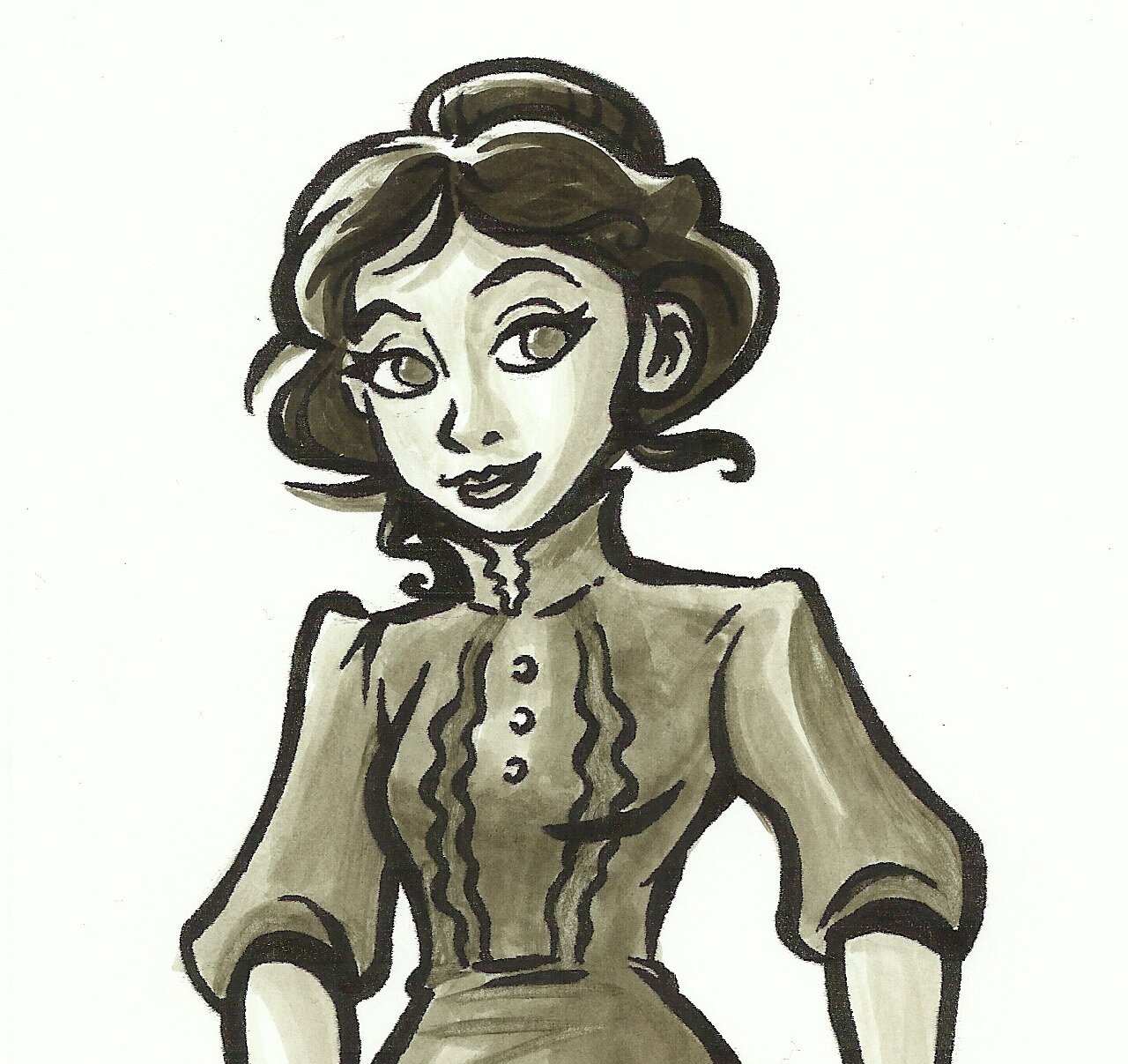 Abigail Rook from the Jackaby series by William Ritter - Pointing out the obvious
Seriously, I may have a problem, but I'm always pointing out the obvious. Especially when something very obvious goes unnoticed. I can;t help it,
Alina Starkov from the Grisha Trilogy by Leigh Bardugo - Can be naive to what's going on around me. When I'm not pointing out the obvious, I'm being incredibly clueless. Like I can be talking to someone who I know is a pathological liar and I'll still believe every word they say.


Lucy Pevensie from the Chronicles of Narnia by C.S. Lewis - Trusting and very loyal.
I trust just about everyone, probably to a fault. Unless you do something to brake my trust, I'll probably trust you with just about anything.
Arya Stark from the A Song of Ice and Fire series by George R.R. Martin - I like to stand my own ground and not stick to what everyone wants from me. I can be very VERY stubborn when it comes to my opinions and goals. If there's something I really want to do and I know it's achievable, I'll do it.
Carswell Thorne from The Lunar Chronicles by MArissa Meyer - I can be super sassy/sarcastic and I'm bad at showing my emotions. My sarcasm is a problem sometimes. No joke, a friend of mine in middle school actually signed my yearbook saying that she would miss my sarcasm. I probably do it a lot because I am down right terrible at verbally expressing my emotions. Eh, plus I just really like Thorne. *sly-smile*
Let me know what fictional characters you're most like! I would love to know, plus I like to creep on other peoples blogs...but I swear I'm not creepy.