As Always Top 5 Wednesday was created by Lainey at
gingerreadslainey
and hosted by Sam at
thoughtsontomes
All past topics and the rest of March topics can be found on the Goodreads
group
page.
Summer. The time of year where you don't (usually) have to worry about classes or socializing. A season of reading, sunshine and pretending like fall will never come. I mean, if you dream hard enough it won't come right? Personally I absolutely love summer, not just for vacations and the lack of judgment received for not being as productive as usual, but for the smultering heat and smell of sunscreen...don't judge. In regards to books, I realize that most people go for breezy contemporaries in the summer, but due to the fact that I'm just not into that kind of thing, I mean, the last thing I need is for someone to remind me of my perpetual singleness, I lean towards adventure and fairy tales. I wan't to be whisked away to fantastical lands and plunged into worlds that are a far cry from ordinary. Anyways, let's just get into what I would say are some of my favorite summer reads.
Pride and Prejudice by Jane Austen - A romantic classic
I don't know if it's because I watch the movie more often in the summer than any other season, but I like myself some Jane Austen in the summer, my favorite being
Pride and Prejudice.
Usually I'm not into romances of any kind, but Austen's stories always have more to them than the boy getting the girl. Plus, like I said, I watch the movie way more often than I probably should. Sorry, not sorry. (
Review
)
Jackaby (Jackaby #1) by William Ritter
- An adventurous, fun read
The Jackaby series, so far, has been such a fun read. The play on Sherlock Holmes with a twist of supernatural is just, for lack of a better word, fun. I've written reviews on both
Jackaby
and
Beastly Bones
if you want to know more about why I love them so much. Side note, book three,
Ghostly Echoes,
comes out this year and I'm pretty darn excited!
Yes Please by Amy Poehler
- A humorous memoir
I'm sure I've said this before, but I freaking love Amy Poehler, and her book is so great. In fact, it would make such a great summer read because it's light and humorous, plus, because it's a memoir, it's easy to pick up randomly without having to worry about forgetting whats happened so far. Because I enjoyed this book so much when I read it in January, I'm considering reading
Bossypants
by Tina Fey this summer. If you've read it let me know what you think about it, or if there's another similar book you think I should pick up. (
Review
)
Fairest by Gail Carson Levine - Fairy tales, especially those written by Levine
So far I've read Fairest and Ever by Levine and I've really enjoyed them both. She's great when it comes to easy to read fairy tale books. I've actually been meaning to read Ella Enchanted by her, and obvious classic, but, like many other books, it's just been sitting in my TBR pile forever...maybe this summer will be the summer.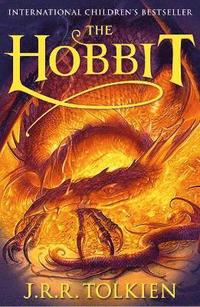 The Hobbit by J.R.R. Tolkien - An adventure full of far away places and exciting new things
Did I cheat for mentioning The Hobbit? I mean, isn't this the most obvious. The Hobbit and the LOTR series are never a bad idea in my opinion. Actually, I might go to Australia for a few months at the end of the year and have been debating on rather or not I should take The Hobbit with me. Opinions? P.S. Random thought; I've never noticed this cover before, but I actually really like this editions cover.
What are some of your favorite summer reads, and is summer your favorite season?