Now that I finally have internet back I can really get back into blogging! This is exciting stuff for me. Plus I've really been getting back into reading so I actually have things to write about. Anyways, since I literally had no idea what to write for this weeks Top 5 Wednesday I thought I would share my TBR for August instead. Here we go!
Raven
(The Legends Saga #2) by Stacey Rourke
I love this series far. Ireland and Noah are so witty, in the best way, and the story has so many turns and such great action. Rourke really knows how to draw you into her stories.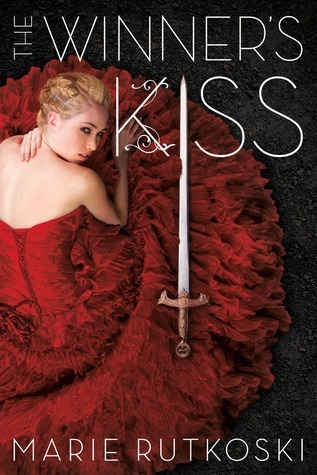 The Winner's Kiss (The Winner's Trilogy #3) by Marie Rutkoski
I know, I know. I've been putting this book on my TBR for months now, but I really am determined this month to finish it. In fact, I've already started it so I'm a step ahead of the game.
Steam (The Legends Saga #3) by Stacey Rourke
Hopefully I can get to this book in the Legends Saga too because for some reason lately I've been in the mood for the creepiness this series provides, plus, I always laugh when I read these books.
So those are the main books I plan on reading this month! I'll try to read a few more than this but these are the ones I'm most excited for. :) Also, leave me any book suggestions you have for horror books, like I said, I've really been in the mood for it lately.