Where does the time go? July was such a crazy month and I'm sure that August is going to be even more crazy. However, I'm going to be much better at keeping up with my posts this month; I've got a planner and everything.
Wrap-Up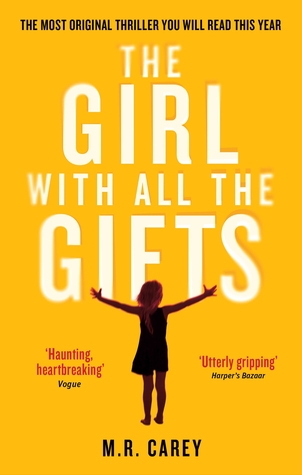 To Build A Fire by Jack London (4/5)
The Looking Glass Wars (The Looking Glass Wars #1) by Frank Beddor (3.5/5) - Review
The Girl With All the Gifts by M.R. Carey (4/5) - Review CS
The Wonderful Wizard of Oz (Oz #1) by L.Frank Baum (3/5)
Peter and Wendy (Peter Pan #3) by J.M. Barrie (3/5)
Other
I officially started my new job! It's nothing too fancy, I work in one of the restaurants at one of the beach resort and hotels here in South Florida.
Started the process of going back to school, which is super exciting for me because I'm weird and actually love school. Don't judge,
I started watching Futurama and I can practically feel my brain cells dying as I watch it...but for some reason I can't stop...I'm pretty sure the show is brain washing me...send help.
Also, I've started watching Orange is the New Black on Netflix and I'm not completely sure how I feel about the show yet. I know a lot of people love it, but there's something about it that makes me not quite sold yet.
That's a wrap! I know, nothing too exciting but I have a feeling that August is going to be something else; starting with a girl's road trip to Orlando. This is going to be fun.